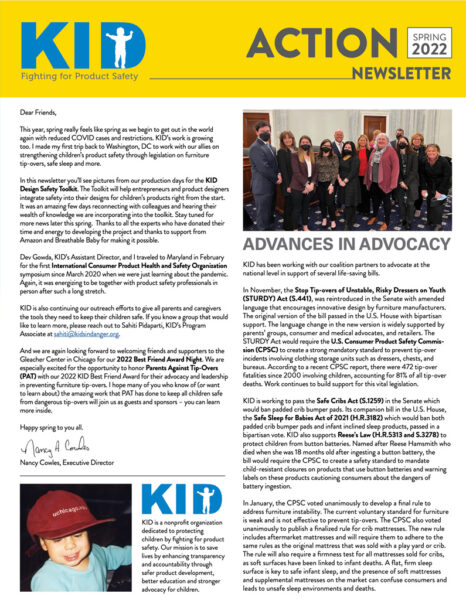 Sign up here to receive KID's newsletter, Action and our email alerts. Action is printed twice a year and is available either through the mail or online in PDF format.
---
Email Alerts
Monthly, KID sends an Email Alert with up to the minute news on KID and product safety. Each month also lists the recent children's product recalls AND provides a printable poster of recalls for health care offices and child care facilities.
---
Press Kit
Contact us to request a copy of our press kit which includes press releases, recent research, sample newsletter, etc.