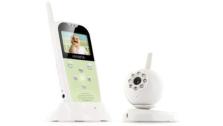 KID's executive director was up early this morning for a segment on ABC Chicago's early news. Judy Hsu, host of "For Your Family" talked with KID about the new product registration program for juvenile products and highlighted several recent recalls. You can see the video here.
A brochure on product registration and a list of manufacturer online registration sites put together by KID and Consumer Federation of America are available online.
Sign up to get notice of each recall at CPSC or a monthly email alert and recall list here from KID.