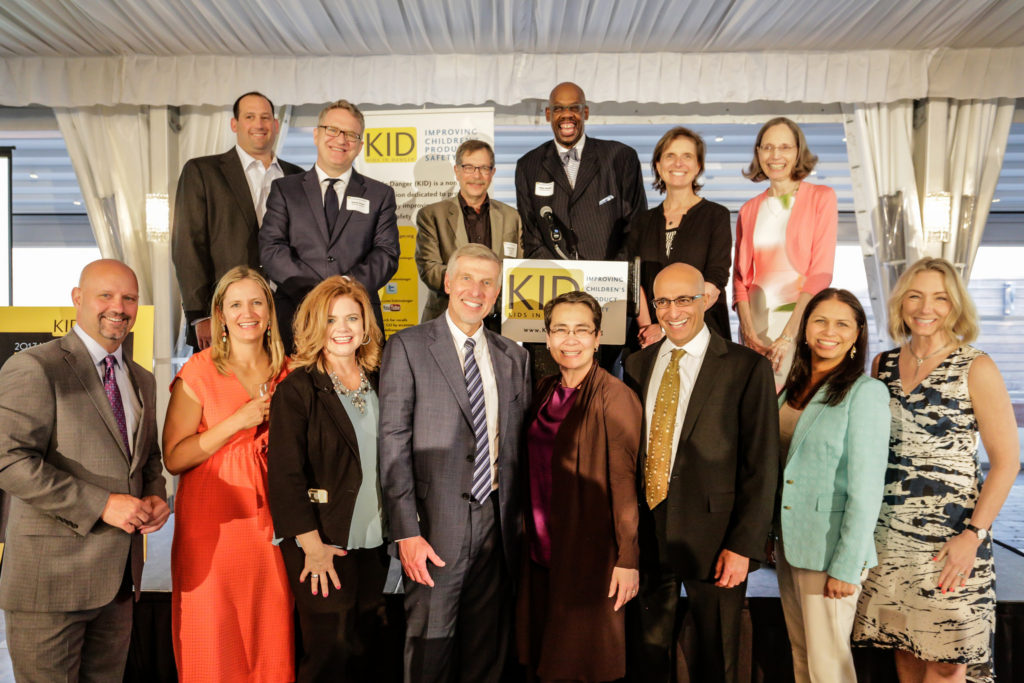 Leslie M. Batterson, CSP, CPEA
Senior Consultant, AON Global Risk Consulting
Safety has always been a passion for Leslie, as she has over 25 years of experience in the environmental, health, and safety profession. KID is a perfect fit for her values and commitment to child safety advocacy. She currently works as a Senior Consultant at Aon Global Risk Consulting and still finds the time to serve as an essential member of our Board of Directors.
Amy Hogan
Executive Director, Consumer Brand Strategy, Blue Cross Blue Shield Association
Amy Hogan serves as the Executive Director of Consumer Brand Strategy at the Blue Cross Blue Shield Association where she is the consumer advocate throughout the organization. She focuses on helping the Plans deliver a superior and differentiated consumer experience through innovating based on consumer needs. Prior to her work at BCBSA, Amy worked for more than 15 years in consumer marketing and management consulting. Her experience as a business professional makes her an exceptional addition to the KID Board of Directors.
Shawn S. Kasserman, Esq.
Partner, Tomasik Kotin Kasserman
Shawn was honored with our 2013 Best Friend Award. He served as counsel to our co-founders, Linda Ginzel and Boaz Keysar, in their lawsuit against the manufacturer and licensor of the portable crib that killed their son Danny. Shawn is currently a Partner at Tomasik Kotin Kasserman and serves as the President of KID's Board of Directors.
Heather L. Mason
Executive Vice President, Abbott Nutrition
Heather is an Executive Vice President at Abbott Nutrition. She brings a career of distinction, business expertise, and enthusiasm for healthcare to KID.
Donald Mays
Chief Safety and Quality Officer, Samsung Electronics America Inc
Don Mays currently serves as director of supply-chain management and risk management at Deloitte. His experience in risk assessment has helped him engage companies and individuals in understand how to reduce the risk levels of their products. He has also used this experience to inform the government about important issues regarding product safety. With all of his professional and leadership experience in risk assessment and product safety, Don is an invaluable asset to the KID Board of Directors.
Susan Nied
Founding Member, Eastern Illinois University, School of Family and Consumer Sciences, Advisory Council.
Susan is a founding member of the Eastern Illinois University School of Family and Consumer Sciences Advisory Council. She brings her distinguished professional record, consumer protection expertise, and dedication to quality to KID.
Marisol Pantoja
Vice President, Internal Audit, GATX Corporation
Marisol currently leads the Internal Audit function at the GATX Corporation, and worked as Risk Assurance Director at PricewaterhouseCoopers for 15 years. Her background is in accountancy, and she is currently pursuing her MBA at Northwestern University's Kellogg School of Management. KID is lucky to have her expertise in these skills, as well as her commitment to child product safety, in her role as Treasurer on the Board.
Kyran Quinlan
Associate Professor of Pediatrics, Rush University Medical Center
Kyran is an academic general pediatrician and has been a long time advocate for children's safety. He trained at the CDC's National Center for Injury Prevention and Control researching children's motor vehicle related injuries and programs to prevent such injuries. He is the Chair of the American Academy of Pediatrics' Council on Injury Violence and Poison Prevention. He currently works as an Associate Professor of Pediatrics at Rush University Medical Center. Serving as a Board Member for KID, Kyran shares his passion for improving children's safety and brings invaluable experience and expertise towards fulfilling KID's mission.
Ayesha Rafique
Partner, US Advisory Leader – Consumer Products, Deloitte & Touche LLP
Ayesha currently leads Deloitte's US Advisory practice for consumer products. She has extensive working with consumer product companies and retailers including those selling children's products. Ayesha's in depth understanding of the global consumer products sector and financial acumen makes her a vital member of the KID board.
Julius E. Rhodes, SPHR
Founder and Principal, mpr group
Julius is a lifelong resident of Chicago who has served our community in many different endeavors. He is the founder and principal of mpr group and has received a Lifetime Senior Professional in Human Resources certification, the highest official recognition of his profession. Julius brings his stellar community service record and professional excellence to our Board of Directors.
Shehnaz Safiuddin
Vice President, Marketing & Product Development, Precious Moments Company
Shehnaz currently leads the brand marketing, product development, and eCommerce functions at Precious Moments Company. In addition she has over 16 years of experience in the toy industry at Fisher-Price and TOMY International. With her extensive background in toy marketing and new product development she is passionate about child development and children's product safety, a perfect fit with KID's mission.
Karen Sheehan, MD, MPH
Professor of Pediatrics (Emergency Medicine) and Preventive Medicine, Northwestern University Feinberg School of Medicine, Ann & Robert H. Lurie Children's Hospital of Chicago
Karen is a Professor in Pediatrics (Emergency Medicine) and Preventive Medicine at Northwestern University Feinberg School of Medicine, as well as Medical Director of the Injury Prevention and Research Center at Ann & Robert H. Lurie Children's Hospital of Chicago. She has committed herself to a life of advancing the health of children. Her experience in working on childhood injury prevention is an invaluable addition to KID's board.
David Zivan
Editor-in-Chief, CS Magazine
David's background is in magazine publishing, and he has sat on the editorial boards of magazines such as Chicago, Music Inc., and currently as Group Editor overseeing six different lifestyle magazines for Modern Luxury Chicago. He has taught courses at Columbia College in Chicago, contributed biographies for ESPN SportsCentury, a commemorate book, and is a published poet. He has volunteered in Chicago with Little Brothers and Friends of the Elderly. KID is pleased to have his leadership and collaborative experience on our Board of Directors.
---
Co-Founders
Boaz Keysar, Ph.D
Professor of Psychology at The University of Chicago
The co-founder of KID, Boaz has been championing children's product safety since the tragic death of his son Danny in 1998. Boaz continues to advance our cause even as he advances his field of study as a Professor of Psychology and the Chair of the Cognition Program at the University of Chicago, where he has been a faculty member since 1991.
Linda Ginzel, Ph.D
Clinical Professor of Managerial Psychology at The University of Chicago Booth School of Business
The co-founder of KID, Linda has been advancing children's product safety since 1998 after the tragic death of her son Danny. While championing our cause, Linda has also been advancing her field of study as a Clinical Professor of Managerial Psychology at The University of Chicago, where she has been a faculty member since 1992.
---
Advisory Board
Sonny Garg
Energy Solutions Lead, Uptake
Kristina Paschall
CIO, Ferrara Candy Company
Geoffrey Phillips
Vice President, Group Executive, NA Rail Services; Logistics, GATX Corporation
Judy Sage
Executive Beauty Director, Teen Vogue
Lisa Turano Solano, Esq.
VP, Legal Operations, Turano Baking Company
Steven W. Swibel, Esq.
General Counsel, Mazzetta Company LLC
Robert Tanz, MD
Professor of Pediatrics, Northwestern University Feinberg School of Medicine, Ann & Robert H. Lurie Children's Hospital of Chicago