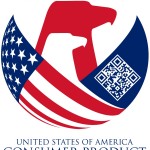 After being nominated in March by President Obama, the U.S. Senate confirmed Elliot Kaye (D) as 10th Chairman of the US Consumer Product Safety Commission (CPSC) in a vote this past Monday, July 28th. Kaye will be replacing Inez Tenenbaum as Chairman.  Commissioner Robert Adler has been serving as Acting Chair.
Kaye served in Tenenbaum's administration; most recently as CPSC Executive Director. Kaye spearheaded projects addressing brain safety issues in youth sports and collaborating with major battery manufacturers to reduce chemical burn hazards due to ingestion.
The Senate also confirmed Joe Mohorovic (R), nominated in November by the President, to serve as a CPSC Commissioner in the same vote.
Mohorovic previously served as Chief of Staff to former CPSC Chair Hal Stratton, and has since held executive roles at Intertek.
With these two confirmations, the Commission will now have 5 members including a new Chairman as soon as later this week.
Commissioner Adler's (D) re-nomination was not addressed during Monday's vote. It is unclear how the Senate will proceed; the matter will wait for further action until after the August recess.