Spring Cleaning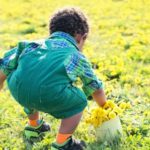 Spring cleaning is a great way to start fresh in the new season. As a part of your 2017 spring cleaning, KID recommends the following:
Get rid of clutter in cribs. Excess bedding such as bumper pads, sleep positioners, pillows, blankets, comforters, and stuffed toys can pose strangulation and suffocation hazards. When it comes to sleep spaces – #BareIsBest.
Anchor your furniture. Injuries and deaths due to furniture and TV tip-overs are all too common. 94% of these incidents occur in the home, and children ages 2-5 are at the highest risk. KID and others have joined the CPSC in the #AnchorIt We recommend using brackets, braces, or wall straps to anchor all furniture and televisions and prevent tip-overs.
Be safe with cleaning supplies. Put supplies away in a childproof cabinet – even if it means the extra hassle of getting them back out the next day – because the ingredients can pose a poison hazard for children. Use non-toxic cleaning products when possible.
Warm Weather Safety
We're just as excited as you are to embrace the sun and open up the windows. However, safety is the number one priority. According to a 2015 report by Safe Kids Worldwide, about eight children under age 5 die and more than 3,300 are seriously injured each year from falling out of a window. To prevent accidents, follow these window safety guidelines:
Keep window opening to 4 inches or less by installing window stops or guards.
Avoid putting furniture such as dressers and cribs near the windows to prevent climbing
Always supervise children during playtime.
Use cordless window coverings to address the strangulation hazards posed by corded blinds.
Secondhand Items
Yard sales abound during the spring and are a great way to find items at lower prices, but also pose certain hazards. When buying, selling, and donating used children's products, keep these tips in mind:
Some products are never safe. Avoid bath seats, baby walkers, crib bumper pads, and sleep positioners.
Car seats and bike helmets are unsafe to re-use if they have been in an accident. With these items, it's hard to tell whether they have been damaged in the past. Do not buy these items secondhand.
Make sure used cribs were manufactured after June 28th, 2011. Only these cribs meet the current crib safety standards.
Check to see that items don't have any broken or missing pieces, and also check clothing for drawstrings that could lead to strangulation hazards.
Use KID's Yard Safe Safety Checklist!