2020 KID Best Friend Award Night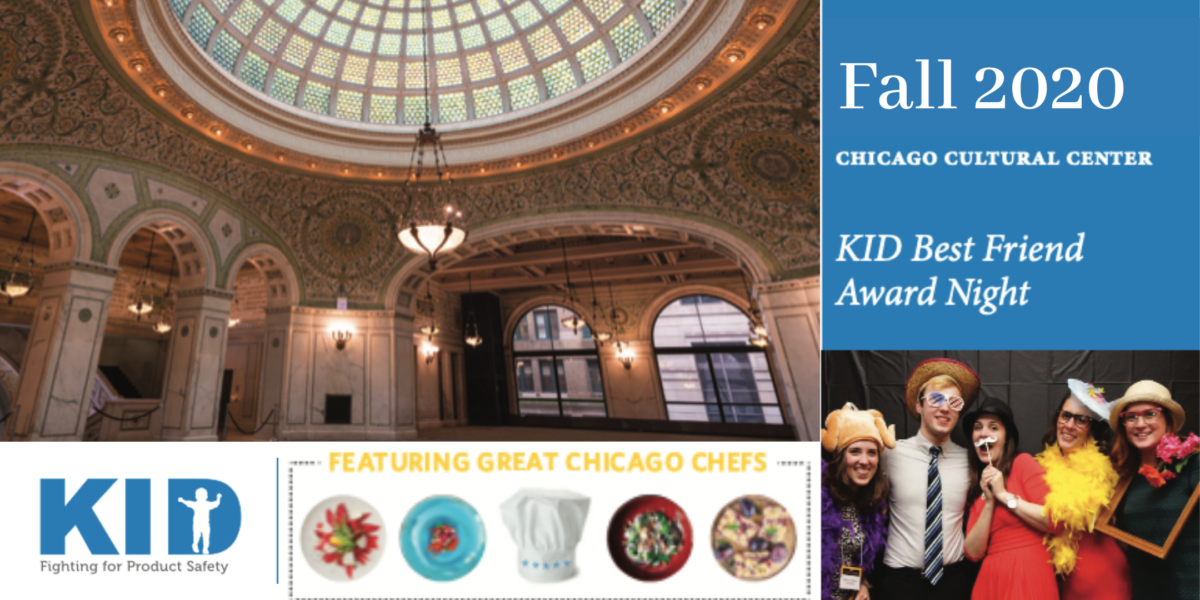 Fall 2020 – Stay tuned for date announcement
Each year, KID commemorates our progress, honors the memory of Danny Keysar and other victims of unsafe children's products and highlights the contributions of child safety champions.
The KID Best Friend Award Night brings together community leaders, safety advocates, families and KID supporters. The funds raised at this event allow us to continue our valuable outreach and provide a strong voice for safety. We are thrilled to be honoring Danny & Anne Shapiro for 20 years of commitment to KID and children's product safety.
This year's event will be at the beautiful Chicago Cultural Center in Fall 2020. We're postponing the event which was originally planned for May 2020, due to COVID-19 and public health concerns. Stay tuned for more details! Enjoy tastings from great Chicago chefs and restaurants, raffle drawing, wine toss, and more.
We'd like to thank the chefs, restaurants, and brewery who had agreed to participate in our original event in May and we hope to work with them again in the future: Mercadito, Gene & Georgetti, Hampton Social, Summer House Santa Monica, Mon Ami Gabi, Cafe Ba-Ba-Reeba, ROOH Chicago, NEAT Kitchen, Bub City, Cake Chicago, Revolution Brewery, BOKA Catering Group, and DineAmic Hospitality.
Thank you to all our sponsors who are continuing to support our Fall event: Linda Ginzel & Boaz Keysar, GATX Corp., Susan Nied, and Ann & Robert H. Lurie Children's Hospital.
Secure your Fall 2020 BFA Night sponsorship today. Purchase sponsorship and make a donation here.
Check out pictures from last year's event on Flickr. Stay tuned for ticket information. Contact us for more details or if you're interested in sponsoring.