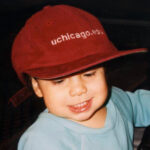 On Thursday, December 31, we honor the memory of Danny Keysar, who would have turned 24. What milestones he would have achieved at age 24 will never be known due to a poorly designed and inadequately tested recalled portable crib.
In May 1998, tragedy struck when Danny died at just 16 months old after a portable crib collapsed at his licensed childcare facility, trapping his neck in the "V" of its folded rails. His parents, Linda and Boaz, turned their grief into action after they learned that the crib in question had been recalled years earlier, but no one knew of the recall, even the Illinois state inspector who had just recently visited the facility. As they did more research, they found that Danny's death was not an isolated incident, and that their tragedy was similarly shared by other parents who had lost their children to the same faulty crib design.
There was something wrong with the system. How could the manufacturer put a crib on the market without undergoing proper tests? How could word of a product recall, after children had died, not reach those still using the product? Danny's parents founded KID soon after his death to improve a flawed system, where news of recalls rarely reaches consumers and there were no requirements that many products, including cribs, meet strong standards.
Here's what Boaz Keysar said about KID's founding at this year's virtual Best Friend Award Night:
For us, May 12, 1998, is ground zero. It is the beginning of Kids In Danger's history. For the last 22 years, we have been fighting for improving the safety of children's products.
KID has spent the past 20+ years working to pass and strengthen children's product regulations and has educated thousands of parents and caregivers across the country on the dangers of unsafe products. Danny's legacy is strong, with Danny's Law, part of the landmark Consumer Product Safety Improvement Act of 2008, continuing to ensure that cribs and other nursery products are safer than ever before.
You can honor Danny's impact and join KID in our fight for product safety:
Let's join together to make 2021 a safer year for all children. Please comment below or on our Facebook page and let us know what Danny's memory and Linda and Boaz's work mean to you and your family.