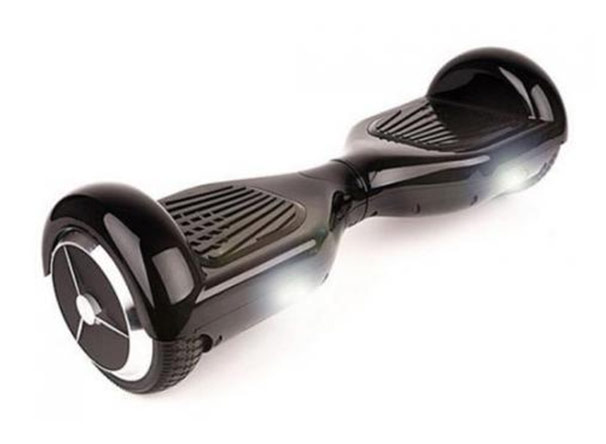 Toys are meant to provide joy and entertainment, yet many of them contain hidden hazards for children and they have been related to far too many injuries. However, toy safety has improved vastly over time. Toys had consistently been the top product type recalled by the CPSC, but in 2016 it was third (behind clothing and nursery products). There were 11 toy recalls involving over 630,050 units in 2016. Though this is a decrease in the number of toys recalled in 2016, we can see an increase in the total number of units recalled (from 370,000 in 2015). Children can be hurt by unsafe toys in many ways, including falls, choking, strangulation, burns, drowning, and poisoning. A CPSC report shows that in 2016 there was over 85,000 toy-related emergency room treated injuries for children under the age of 5.
In 2017, there were a total of 28 toys recalled. Toys were recalled for defects including choking, mechanical hazards and fire hazards that can injure a child. Consumers should always check their homes and toy boxes for previously recalled toys.
Recent large recalls highlight the danger of toys sold before they are tested for safety. Check your toys often for recalls and have your child tested at least once a year for lead poisoning.
Toy Tips to Keep Kids Safe
Read and follow the age label, warnings, safety messages and assembly instructions for the toy. Age guidelines are given for safety reasons and should not be ignored even if your child seems advanced for her age.
Check toys often for hazards like loose parts, broken pieces or sharp edges, and repair or discard any weak or broken toys. Report any hazards to the manufacturer and the CPSC.
Avoid cheap metal or painted jewelry for children who may still mouth objects-it may contain lead, and ingesting even small amounts of lead can be harmful to a child's health and development.
Dangers of Magnets
Magnets have once again come to the forefront of toy hazards. Toys with magnetic parts, like the Magnetix building set pictured below, have become very popular toys. However, the tiny magnets can fall out and be ingested. When more than one magnet is swallowed, they can attract while inside the child's body, causing gastrointestinal damage, infection, and potentially fatal injuries for children of all ages. Magnets first became serious issue in 2006, after the death of a 20-month-old boy prompted major recalls. Since then, the CPSC has been consistently recalling magnet products such as Buckyballs. Ten years later in 2016, however, the court has overturned a federal ban on magnet sets. It is very worrisome that these dangerous products are back on the market. There have been too many cases of children suffering from injuries related to magnets, and the overturn could lead to fatal consequences.
Emerging Hazards: Hoverboards
A relatively new toy that has been posing a hazard, is hoverboards. Hoverboards have been recalled in July of 2016 and November of 2017 due to fire hazards. In November 2016, UL approved of a safety standard regarding e-Mobility devices. Hoverboards that are safe to use will carry the UL 2272 standard mark and is purchased after January 2016.
Most of the fire hazard comes from charging the hoverboard unattended. Make sure to not charge them overnight or for long periods of time.
Other dangers hoverboards pose are falls and crashes, make sure your child wears protective gear while using the hoverboard. Do not use hoverboards at night or around cars.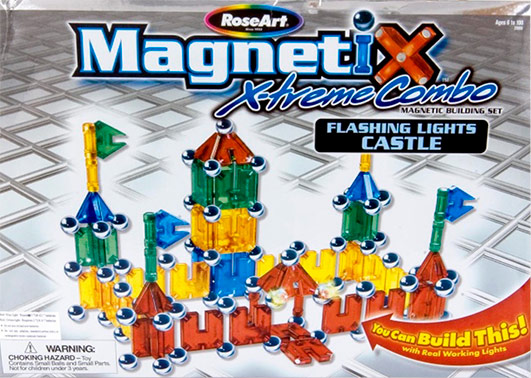 20-month-old Kenny Sweet died in 2005 after swallowing two magnets that came loose from a Magnetix building set. MMWR, a weekly publication of the Centers for Disease Control and Prevention, shed light on the danger posed by magnetic toys in a comprehensive article detailing three case studies and summarizing 20 cases of magnet ingestion.
More Information on Toy Safety
ToySafety.net is a project of the National Association of State Public Interest Research Groups (PIRGs). The information contained on this site was researched and compiled by state PIRG staff across the country and published in the state PIRG's annual Trouble in Toyland Report.
---
Report an Injury or Incident to SaferProducts.gov
Do you have a product injury or incident to report? Use the button below to contact
SaferProducts.gov and help other people avoid similar experiences.
Report an Incident or Injury to SAFERPRODUCTS.GOV