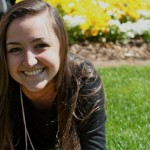 It's difficult for me to believe it has been almost two years since I moved to Chicago and began my time with KID.   Having spent those two years immersed in the unique world of non-profit organizations, I have been able to develop and hone more skills than I would have ever expected. From working on data analysis and drafting reports on the current state of children's product recalls, to navigating the complex processes of grant applications and fundraiser logistics, my time with KID helped me develop important professional skills that parallel and complement what I have learned in my graduate education and internships. Thanks to this experience, I will enter the workforce feeling far more competent and confident.
Beyond developing specific professional skills, my time at KID has given me a greater insight to the importance of  purpose in a career path. Before joining KID, I was unaware of many of the issues and hazards still surrounding child product safety.  I am continually surprised by the amount of work that still must be accomplished, despite the ongoing efforts of KID, its supporters, and other safety organizations.  I am inspired by the fact that KID's founders, staff, and board members work tirelessly to advocate and educate on a local, regional, and national level, even in the face of numerous obstacles and frustrations. These efforts are fueled by their belief in the importance of KID's mission, and by the strength of their dedication to honoring Danny and all the other children injured or killed by dangerous children's products.   Working for an organization driven by sincere passion has been an inspiring experience for me as I embark upon my professional journey. It has encouraged me to devote my time and talent to organizations with a cause and mission I can support wholeheartedly.
I want to thank KID for helping me develop marketable career skills, and more importantly for teaching me about pursuing both personal and professional motivations to find true, meaningful value in your work. My time at KID has reminded me that a career is more than a job- it should be a calling.
 – Sarah Johnston