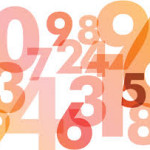 1998: The year KID started after our founder's son Danny was killed when his portable crib collapsed around his neck in his daycare facility.
19: The number of children we know have died in cribs with the same design as Danny's.
2-3: The number of children's products recalled weekly.
10%: The amount of recalled products that are ever returned or repaired – leaving about 90% of dangerous products in our homes or child care facilities or for sale online or elsewhere. See our report, A Decade of Data: An In-depth Look at 2014 and a Ten-Year Retrospective on Children's Product Recalls.
336,100: The number of children rushed to the ER yearly because of children product or toy related incidents.
2010: The year the CPSC adopted the strongest crib standards in the world. (effective June, 28 2011)
24: The number of children's product categories required to have safety standards as a result of Danny's Law. 
10: The number of children's product categories which don't yet have a mandatory standard.
7: The number years since the passage of CPSIA – landmark federal safety legislation that KID championed. As a result, we now have:
1 goal: To prevent death and injury as a result of unsafe and recalled products to our most vulnerable consumers – our children.