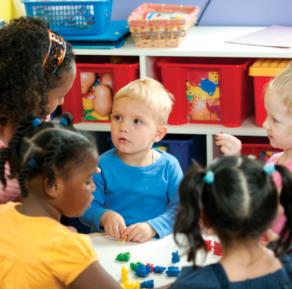 (updated August 2019) Busy parents rely on childcare facilities to provide care for their children in a safe, nurturing, and educational environment. And yet, products that are deemed unsafe by the CPSC and recalled by manufacturers may still be found in some child care homes or centers!
KID looked into each state's child care regulations to see if they prohibit dangerous recalled products from childcare facilities. Shockingly, we found that only 18 of the 50 states had any kind of regulation of recalled products in child-care.
KID has been working to keep recalled products out of childcare facilities for nearly two decades. In 1999, KID was instrumental in passing the Illinois Children's Product Safety Act, which banned the sale or use of recalled children's products in child care. Other states also took action and a 2008 law banned the sale of recalled products nationally, but didn't address their use in child care. This fight is ongoing at the state level.
We applaud states such as Arkansas and Michigan that not only ban recalled products but also require child-care centers to maintain a log of recalls and make these notices available for parents, as well as states such as Pennsylvania that require inspectors to sign an affirmation stating that the facility does not use recalled items. The bad news is, many states had no regulation whatsoever on recalled children's products, and some of the ones that did only used vague statements that neglected to actually use the word "recall," or only specified that certain products such as cribs should meet standards — suggesting that other hazardous items do not require the same amount of caution.
Below is a map that KID made to highlight our findings. Green states ban recalled products in childcare facilities.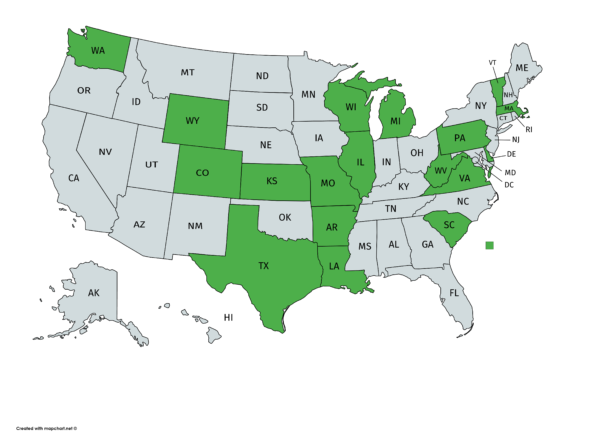 Things to know about children's product recalls:
A recall is when the government and the manufacturer remove a product from the market and seek to retrieve or repair those already sold because it poses a risk of serious harm
Any kind of product can be recalled, from toys to furniture to infant and toddler products
An average of over 1-2 children's products are recalled each week
Manufacturers rarely advertise recalls and aren't required to retrieve any set percent of products, so millions of recalled products are still in use or in stores
Do not use unsafe products! Search for previous recalls on the CPSC website,  report incidents and unsafe products, and read other consumers' reports.
Check out our map.  Is your state banning recalled products in child care?  Do you want more information on this? Get it touch with KID and help our KID Action Team keep all kids in childcare safe by expanding these laws.