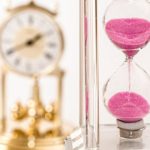 At KID, we receive many questions about product safety and how to best keep children safe. One question that we frequently get is: What is considered the "life of a product?" How many years can a product really last and still be safe?
Manufacturers use the phrase "life of a product" to describe the average amount of time products can be used before becoming too old or worn out to be safe or functional. However, it can be difficult for consumers to tell how long different types of products can be used safely.  Some people might think that as long as a product is usable it must be safe, but that is not always the case. Our Executive Director, Nancy Cowles, says that it really depends on the product: "Standards for some products are constantly being updated for safety based on known incidents. The old products that might have the hazard aren't always recalled. That said, products such as swings, bassinets, etc. that are used for such a short time usually don't get enough wear to warrant disposing of after a few years."
We recommend doing some research to evaluate whether older products or secondhand products are still safe to use. Even if a product hasn't been recalled, you can read other consumer's safety reports through the Saferproducts.gov database. The Consumer Product Safety Commission (CSPC) also has a list of when safety standards for certain products went into effect. Older products made before the new standards went into effect may not meet the most recent safety regulations and therefore may be outdated or unsafe. For instance, cribs manufactured before June 28, 2011 are not only unsafe, but illegal to sell or donate.
Car seats last an average of six years from when they were manufactured, but follow the guidelines in the brands' manuals for more specific information. Car seats degrade over time after being exposed repeatedly to the extreme heat of the summer and the cold winter. The safety regulations and materials used in car seats change frequently, so these products can quickly become outdated or unsafe. Many car seat manufacturers will put an expiration date on their product or in the product manual.
Helmets and car seats need to be discarded after being involved in a crash. Both types of products only protect adequately during one incident, and it isn't safe to continue using them after that. That's why we recommend against buying these products secondhand – you can't be sure whether or not it's been involved in an incident.
Register durable children's products (even older ones) with the manufacturer. Registering a product is the only way that a manufacturer will know how to contact you in the event of a safety alert or recall. Check out KID's Product Registration Flyer for more details.
When it comes to the "lifespan" of toys, the rules tend to be less specific. A new toy safety standard, ASTM F963-16, just went into effect on April 30, 2017. This standard replaced ASTM F963-11, which had been in place since 2011, and included updates to standards for battery-operated toys, magnets, ride-on vehicles, and more. We also have a few guidelines for identifying when should be discarded or fixed.
Check for wear and tear, broken parts, or missing safety gear like restraints.
Examine all indoor and outdoor toys regularly.
Look through CPSC's resale guide before you buy or sell a used toy. This guide can also be used to judge the safety of older toys and whether or not they should be thrown out.
Visit CPSC's toy safety page to see the latest safety alerts and updates.
Stay up to date with the latest safety information by following KID on Facebook or Twitter, or by signing up for our monthly email alerts.