Late on Friday afternoon, the U.S. Consumer Product Safety Commission (CPSC) and Fisher-Price announced a recall of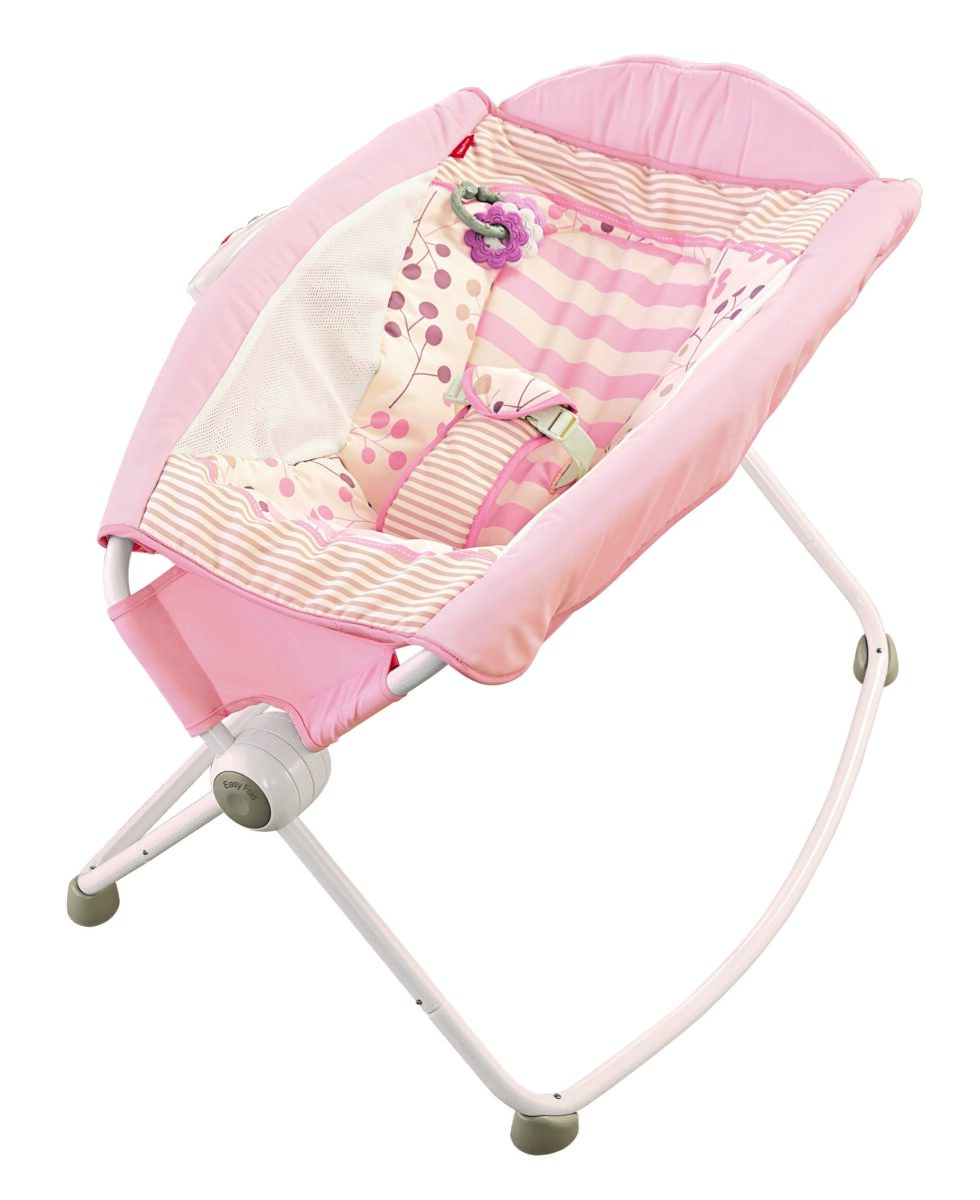 4.7 million Rock 'n Play Sleepers after reports of 32 deaths from the product.  This was the culmination of almost a year of attention to the product's hazards, although safe sleep groups and KID have been warning about the hazards of this product class – infant inclined sleep products – and the Rock 'n Play for years.
Babies sleep safest in a crib, play yard or bassinet that meets federal standards.  Nothing should be in the crib except a firm mattress with a tight-fitting sheet.  Babies should not sleep inclined or restrained.  A safe sleep environment is the one place parents and caregivers can place an infant and know they will be safe, even as the parent sleeps or attends to other things.
So first a timeline of the Rock 'n Play:
CPSC says consumers who participate in the recall can get a refund or voucher – sounds good right?  But small print at the Mattel recall page (four clicks from the CPSC announcement) says the refund is only for those who have owned the Rock 'n Play for six months or less – seemingly a small portion of the 4.7 million.  Other consumers get a voucher – which ranges in value based on how long you have had the product.  Not such a good deal.
KID is relieved to see this product recalled.  That means it cannot be sold – new or used—legally.  We urge consumers to participate in the recall and get this dangerous sleep product out of homes and child care facilities.  However, we are disappointed with the quality of the remedy in this recall. It will not encourage full participation which should be the goal of a recall.  We urge Fisher-Price to extend the time of the refund offer to a minimum of three years and increase the value of the vouchers to incentivize consumers to participate.  
Questions?  Reach out to Nancy Cowles via email or call 312.595.0649.