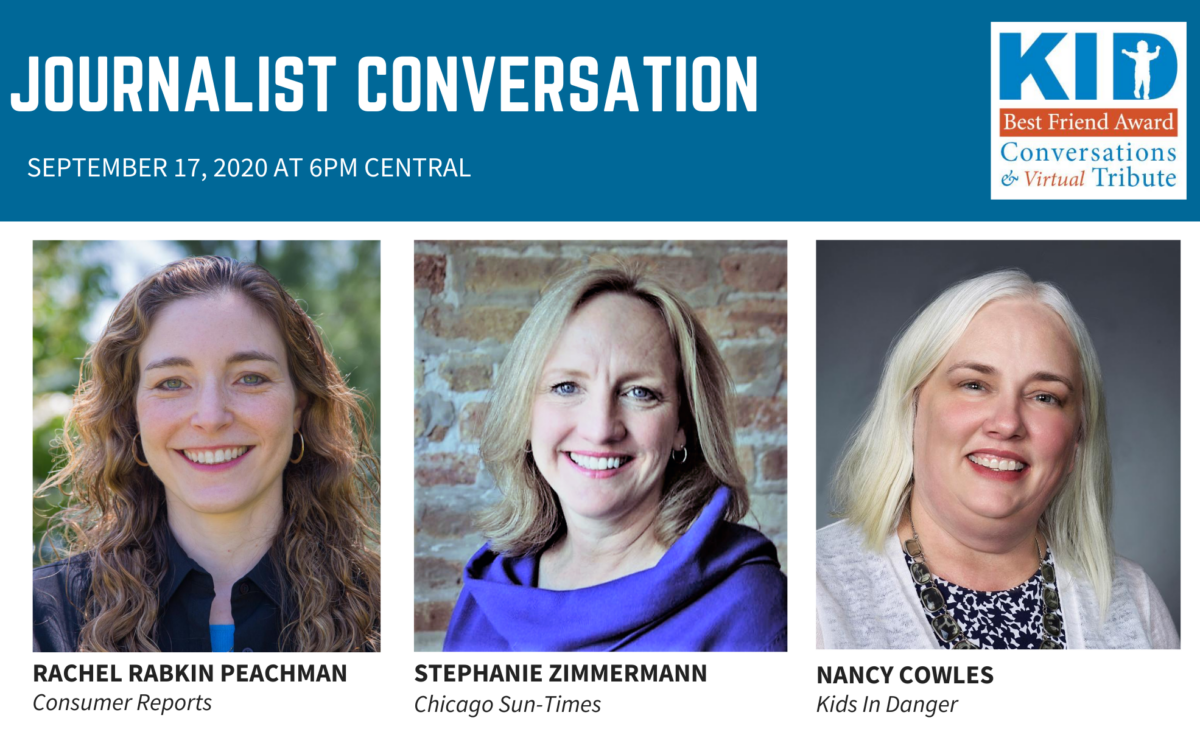 Join KID on Thursday, September 17, 2020 at 6pm Central / 7pm Eastern for our third Conversation with KID featuring journalists Rachel Rabkin Peachman of Consumer Reports and Stephanie Zimmermann of the Chicago Sun-Times. They have reported extensively about children's product safety issues and the U.S. Consumer Product Safety Commission. The virtual talk will be moderated by KID Executive Director Nancy Cowles, and is sponsored by Turano Baking Company. Free to attend. Sign up today.
Rachel Rabkin Peachman broke the story last year about Fisher-Price's deadly Rock 'n Play sleeper that ultimately led to its recall and a national call for the entire line of inclined sleepers to be banned. And check out Stephanie Zimmermann's article this year about how a gag order on the CPSC prevents the agency from warning consumers about hazardous products. Join us on September 17 to get the inside scoop on these issues and more.
Registration is free but attendees who donate $20 or more will be entered in our raffle for an at-home (or virtual) wine tasting party, courtesy of Wines for Humanity. RSVP here.
And save the date for our annual Best Friend Award Night (virtual) on Thursday, October 15, 2020, from 7-8pm Central which will feature a live and silent auction, raffle prizes, tributes from previous BFA honorees and more, as we honor this year's BFA honorees Danny and Anne Shapiro for over 20 years of commitment to KID and children's product safety.
Watch the full recording here.