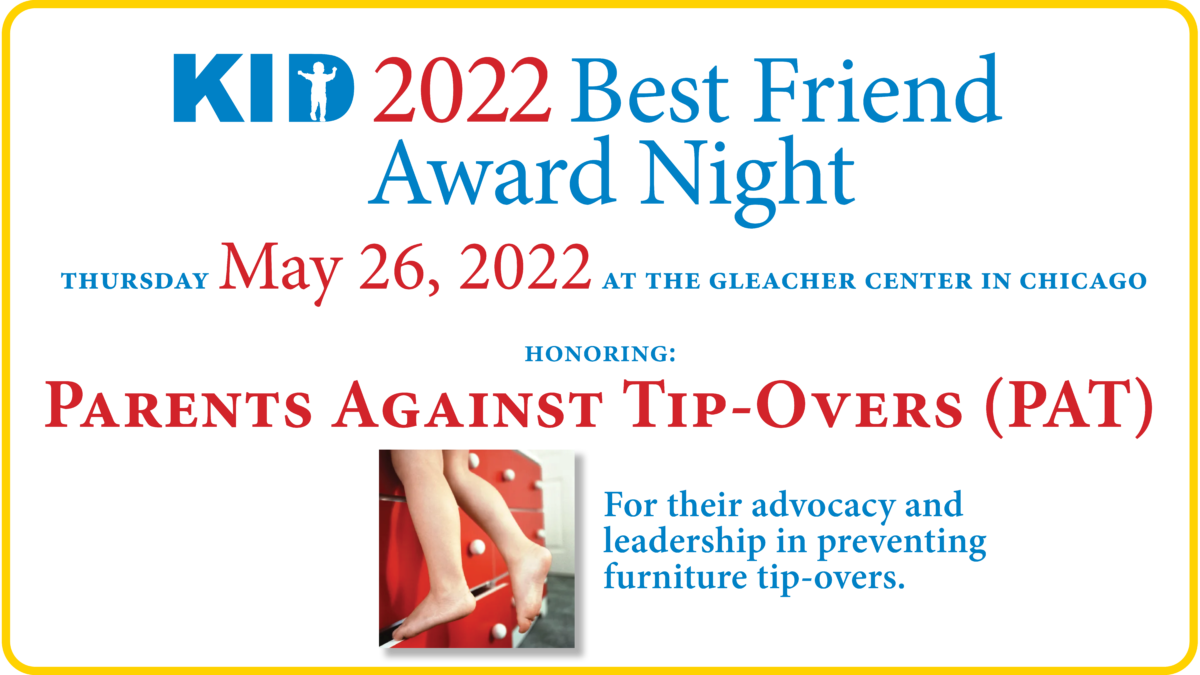 KID's Best Friend Award (BFA) Night is KID's premier fundraising event of the year to sustain our life-saving work to protect children by fighting for product safety. Join fellow KID supporters and friends on Thursday, May 26 for a fun-filled evening featuring drinks and appetizers from Wolfgang Puck Catering, live and silent auction, raffle, live music, wine toss, and more, at the Gleacher Center in Chicago.
This year, we are proud to honor Parents Against Tip-Overs (PAT). PAT is a nationwide network of parents who lost their children to furniture tip-over incidents and want to see an end to tip-over injuries and deaths. The group was founded in 2018 and they have worked tirelessly to bring awareness to this issue. PAT's efforts led the U.S. House to pass the STURDY Act, and it now needs to go to the Senate floor.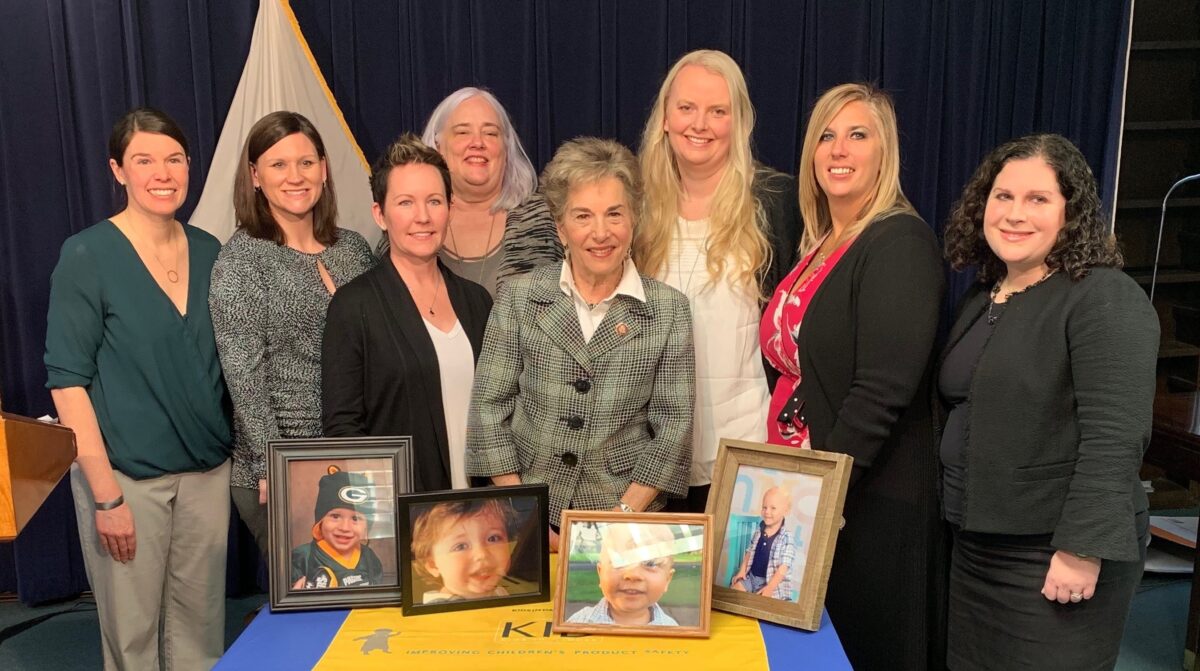 Learn about KID's latest projects and achievements, and hear from KID friends such as Congresswoman Jan Schakowsky, lead sponsor of the STURDY Act. If you can't attend in person, make a donation to KID and you can watch the live-stream on YouTube.
Check out our event site for ticket information, make a donation, or to purchase raffle tickets and bid on our fabulous silent auction items.
Thank you to our sponsors: Feldman Shepherd LLP, Tomasik Kotin Kasserman Trial Lawyers, Turano Baking Co., Linda Ginzel & Boaz Keysar, Jeremy McGee & Janet McGee in Memory of Ted McGee, GATX Corp., Consumer Reports, Amazon, Breathable Baby, Engineering Systems Inc., IKEA, The Landgraf Family Foundation, The Lineweaver Trust, Kelly's Pub, The Philip H. Corboy Foundation, Julia Harris Garg & Sonny Garg, Susan Nied, and Holly Raider & Jerold Lavin.