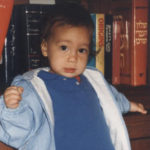 KID was incorporated on June 9, 1998, after the tragic death of 16-month old Danny Keysar. Danny died when a portable crib collapsed around his neck in his Chicago childcare home. Although the portable crib had been recalled five years earlier, word of its danger had not reached Danny's parents, caregiver, or a state inspector who visited the home just eight days before Danny's death. At least 19 children have been killed by these types of cribs.
Danny's parents, Linda Ginzel and Boaz Keysar, realized that the product safety system was immensely flawed since children's products could be put on the market without proper safety testing. They founded KID to push for strong safety regulations both at the state and national levels and to give parents and caregivers the information they needed to keep their children safe.
Among KID's victories over the past 25 years is the landmark Consumer Product Safety Improvement Act (CPSIA) of 2008, including Danny's Law. This law requires strong standards for infant and toddler nursery products, bans lead and other harmful substances, and mandates independent testing for children's products. More recently, KID helped pass the Safe Sleep for Babies Act, STURDY Act, and Reese's Law in Congress which will protect children from unsafe sleep products, dresser tip-overs, and button and coin cell battery ingestion. View a timeline of KID's victories and milestones over the past 25 years, and watch a brief video about KID's history.
KID also works with many – too many – other families whose children have been injured or killed in dangerous products. Together with these families and other consumer organizations, KID's impact continues today.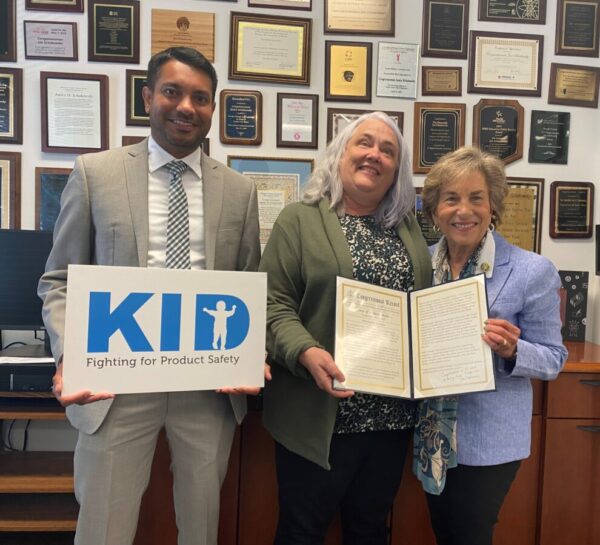 KID commemorated our 25th anniversary and the memory of Danny Keysar at our annual event, the KID Best Friends Night, on May 23, 2023, in Chicago. Watch Linda and Boaz's message to attendees here. The City of Chicago passed a resolution congratulating KID on our 25th anniversary, and U.S. Rep. Jan Schakowsky also passed an extension of remarks in Congress (pictured) doing the same. Read this great piece in the Chicago Sun-Times from earlier this week about KID's founding and Danny's story.
Thank you all for your support over the past 25 years. Comment below about your experience with KID over the years or how KID has helped you!