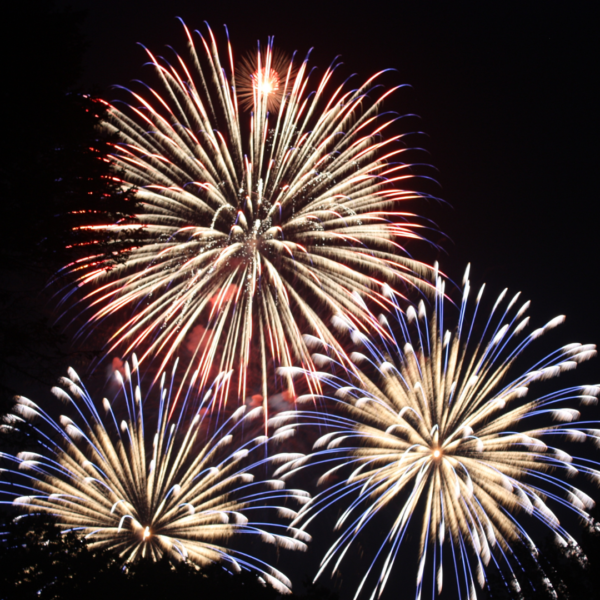 The 4th of July is not only America's birthday but a traditional time for summer fun. Here are some tips to avoid injury during the holiday and to keep your kids safe.
Fireworks Safety
The Consumer Product Safety Commission (CPSC) found that in the four-week span from June 18 to July 18, there were more than 2,500 firework-related injuries to children under the age of 15 that required a visit to the emergency department. The number of firework-related injuries has significantly risen over the last 15 years. a blast with fireworks safely this holiday weekend with the following tips from the American Academy of Pediatrics:
Keep the holiday fun and safe by leaving any fireworks to trained professionals.
View fireworks from a safe distance of at least 500 feet away. This will help avoid injuries and protect your child's hearing. Fireworks and firecrackers can be as loud as 150 decibels and at close distance, even one loud burst is enough to cause some permanent hearing damage.
If you find any unexploded, "dud," fireworks, they may still go off. Keep your distance and call your local fire or police department.
According to the CPSC, nearly half of fireworks injuries to children under age 5 are related to sparklers. Consider waving a flag (or glow stick) instead of a sparkler.
Don't be a dummy and practice good fireworks safety with CPSC's fireworks safety demonstration.
Water Safety
July 4th and summer fun go hand in hand with pool parties and open water, but child drownings continue to be the leading cause of death among children ages 1 to 4 years. The CPSC recently issued a report urging families with young children to make water safety a priority. Have a splashing good time at your pool or the beach with these tips:
Do not leave a child unattended in or near water, and always designate an adult water watcher. This person should not be reading, texting, using a phone or being otherwise distracted.
If you own a pool or spa, have layers of protection, including barriers to prevent an unsupervised child from accessing the water. Use door alarms, pool covers, and self-closing, self-latching devices on fence gates and doors that access pools.
Keep children away from pool drains, pipes, and other openings to avoid entrapments.
Read our water safety blog for more information on how to keep children safe in the water all year round.
We hope that you and your family have a fun and safe holiday! Stay updated on more safety information by following KID on Facebook, Twitter, Instagram, and our newly launched TikTok.