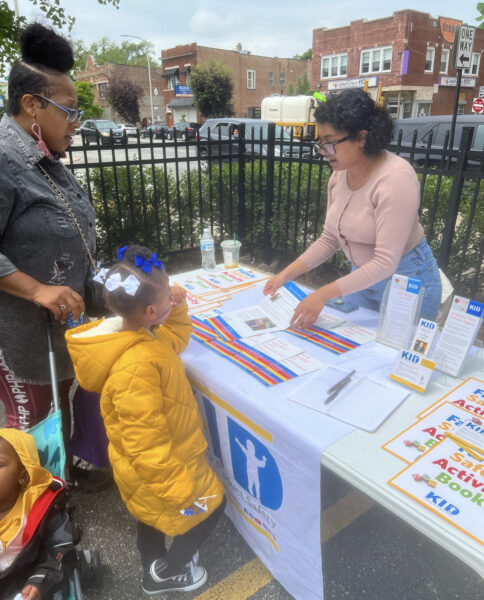 KID participated in the Brightpoint Resource Fair held in West Englewood, Chicago. Brightpoint is an organization that aims to disrupt systemic inequalities and improve the well-being of children by investing in families and promoting strong communities.
The fair allowed us to talk with families, parents, and caregivers. There were a variety of fun activities for children with several exciting prizes and resource booths from community organizers for the adults. At our KID booth, we distributed our safety materials and explained common hazards caregivers should look out for. The event fostered a sense of community as people shared food and talked to community organizers, who were all providing valuable resources.
Joseph Pino, KID summer intern, volunteered at this event and even took home a raffle prize! He had this to say: "This was my first tabling event with KID, and I had an amazing experience! I enjoyed meeting and talking to children, parents, families, and the other organizations' representatives, hearing about their experiences and backgrounds, as well as informing them about who we are and what we do. There were also lots of giveaways, music, and food being shared for everyone and it was fun to be able to participate in some of the games with the kids and learn more about the community. To end the event, they had a raffle with several gifts and prizes for everyone!"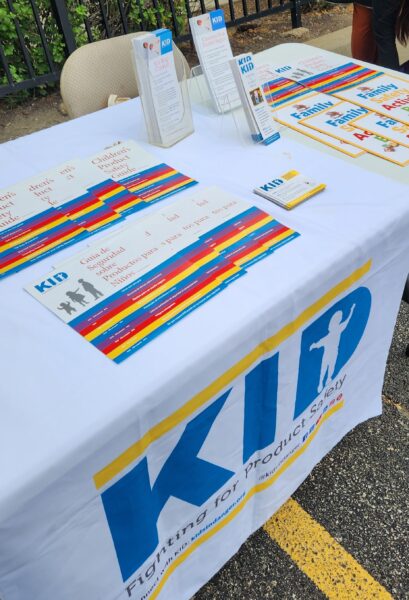 KID is proud to participate in community outreach events and support underserved neighborhoods in and around the Chicago area as part of our new KID Safety Forward Program. We look forward to continuing to share our resources and information at future events to promote children's product safety! If you would like any of KID's safety materials or would like to host us at your event, please email us at sahiti@kidsindanger.org.