2018 KID Best Friend Award Night

Thursday, May 3, 2018
Each year, KID commemorates our progress, honors the memory of Danny Keysar and other victims of unsafe children's products and highlights the contributions of someone who has helped keep children safe — our Best Friend.
Join us this year as we mark our 20th Anniversary and honor our founders Linda Ginzel and Boaz Keysar.
The KID Best Friend Award Night brings together community leaders, safety advocates, families and KID supporters. The funds raised at this event allow us to continue our valuable outreach and provide a strong voice for safety.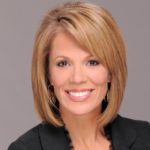 Lisa Parker, NBC Chicago Consumer Investigative Reporter will be the Emcee with Amy Kelly as auctioneer. As part of the event there will be a live auction along with a raffle drawing for five amazing baskets. Watch for updates on the great prizes soon.
You can support KID! Become a sponsor or buy tickets, including raffle tickets here!
Contact us for more information.
---
2018 KID Best Friend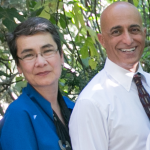 This year we are excited to be honoring our founders, Linda Ginzel and Boaz Keysar.
Linda and Boaz have spent the last two decades helping to change the landscape of children's product safety by passing state and federal legislation and testifying before Congress and state legislatures. Linda and Boaz have made appearances on every major television network, including the Today Show and Oprah; and have appeared in publications such as The Wall Street Journal, Forbes, Newsweek and People.
This is the story of two heart-broken parents who fought with determination to keep other families from suffering the same loss.
Linda and Boaz founded KID after discovering that the death of their son was not an accident but as a result of a flawed system. On May 12, 1998, 16-month-old Daniel Keysar was strangled to death at his licensed childcare facility when a Playskool Travel-Lite portable crib collapsed, trapping his neck in the "V" of its folded rails. Later, Danny's parents discovered that the crib had been recalled in 1993. Before the crib recall it had fatally entrapped 3 children, followed by another death after the recall in 1995. Danny was the crib's 5th victim. Just three months after Danny's death, the Playskool Travel-Lite portable crib fatally strangled a 10-month New Jersey child.
Devastated by the loss of their son and the injustice of the recall system, Linda and Boaz mobilized their grief into action. They founded KID in an effort to improve recall effectiveness and educate other parents about the dangers of unsafe children's products. For almost 20 years KID has been dedicated to protecting children by fighting for product safety. The mission of KID is to save lives by enhancing transparency and accountability through safer product development, better education and stronger advocacy for children.
This year KID is honoring Linda and Boaz for their 20 years of progress. Since Danny's death, the resulting force and mobilization has changed the landscape of children's product safety. Just 10 years after KID began their efforts, a 2008 bill was passed which included various provisions to improve child product safety. A key portion of the legislation, dealing with the safety of juvenile products such as cribs, high chairs and strollers, is named in Danny Keysar's honor.
---
Participating Restaurants

---
Sponsors
A special thanks to our sponsors for helping make this event great. We are still offering sponsorship opportunities large and small for those who want to participate in our event.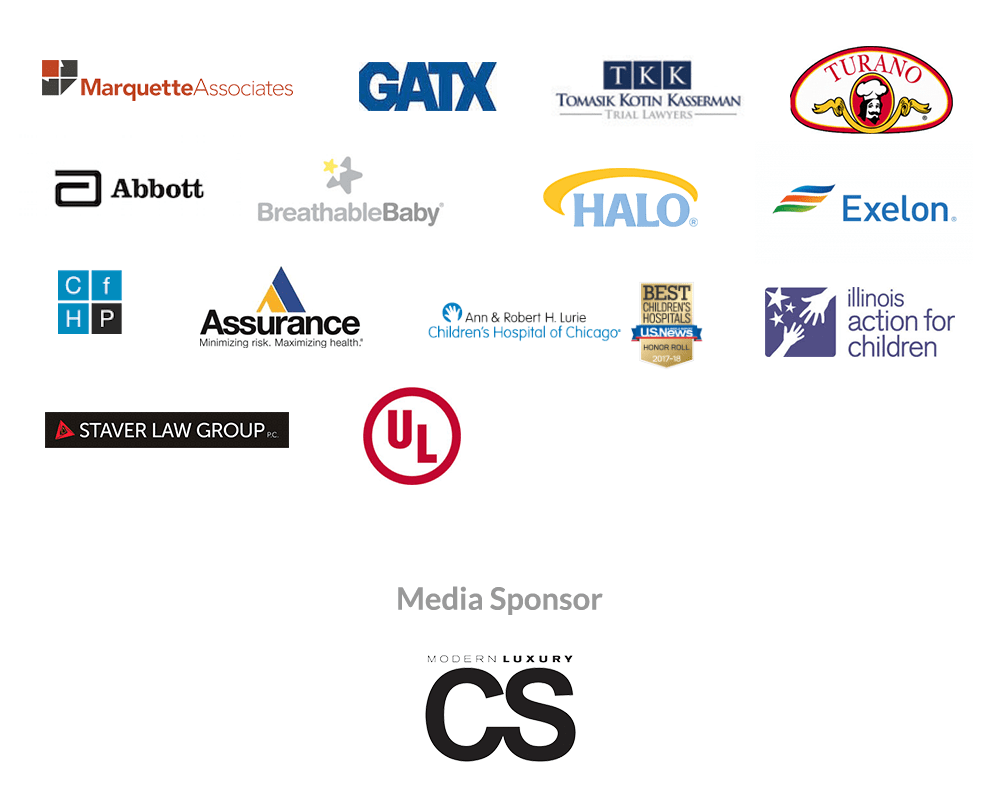 Kenneth C. Griffin Charitable Fund
Linda Ginzel & Boaz Keysar
Leslie & Blake Batterson
Jonathan Eig & Jennifer Tescher
Marla Felcher & Max Bazerman
Sonny Garg & Julia Harris Garg
Myung Ja Ginzel
Holly Raider
Jeremy & Janet McGee
Toby & Bonnie Moskowitz
Susan Nied
Barbara Passy
Judy & Mark Sage
Karen Sheehan
Robert & Jill Tanz
Amy & Kevin Hogan
---
KID 20th Anniversary Committee
Founders Circle
Anat Admati and David Kreps
Lucia Annunzio & Rick Wood
Sally Blount
Suzanne & Harry Davis
Kay Deaux & Sam Glucksberg
Jonathan Eig and Jennifer Tescher
Mayor Rahm Emanuel & Amy Rule
Ellen and John Engel
Eugene and Sally Fama
Marla Felcher and Max Bazerman
Daniel T. Gilbert & Marilynn Oliphant
William Meadow and Susan Goldin-Meadow
Julia Henly & Bernd Wittenbrink
Drs. Charles & Barbara Johnston
Patricia La Malfa
Linda Landrum & Robert Gertner
Richard Larrick & Cynthia Monarrez
France Leclerc & Richard Thaler
Susan & Michael Levine
Barbara Passy
Holly Raider
Raghuram Rajan & Radhika Puri Rajan
Marcia & Joseph Romano
George Wu and Penny Visser
Jill Ingrassia-Zingales & Luigi Zingales
KID Advisory Board
Sonny Garg & Julia Harris Garg
Kristina & Daniel Paschall
Geoffrey & Laura Phillips
Judy & Mark Sage
Leslie & Steven Swibel
Robert and Jill Tanz
Lisa Turano
Drew & Jen Weller
KID Board of Directors
Leslie & Blake Batterson
Dawn & Shawn Kasserman
Perry Lentine & Heather Mason
Don Mays
Susan Nied
Marisol Pantoja
Drs. Kyran & Maura Quinlan
Julius & Linda Rhodes
Shehnaz Safiuddin
Karen Sheehan
David Zivan