Family Voices — Shane's Story
Shane was crushed when a dresser tipped over on top of him. He was 2 years old.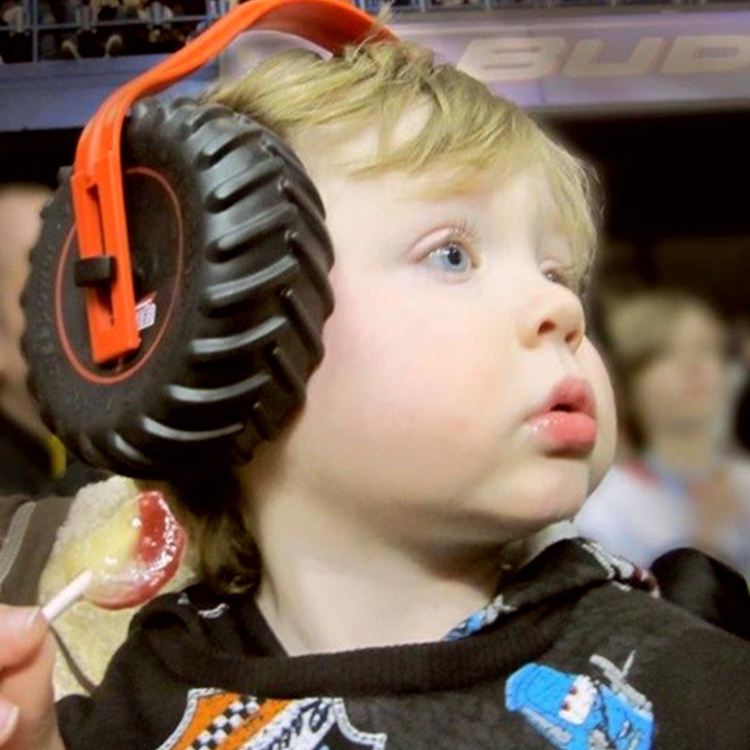 Submitted by his mother, Lisa
Shane was a vibrant, energetic two-year old, loved by his sister, parents, and so many others. On March 14, 2011, Shane's mother, Lisa, put him down for a nap and told him she loved him; he said "love you" back before she closed the door. When she came to wake Shane up, she found that he had been killed by an overturned dresser. Shane had attempted to climb the dresser in his room, which had tipped over under the added weight. The US Consumer Product Safety Commission (CPSC) reports that in the US, a child is sent to the emergency room every 24 minutes as a result of falling furniture.
What's Happened Since Shane's Death?
Since her family's tragic loss, Lisa has dedicated herself to ensuring that all children are safe in their homes. She created Shane's Foundation in 2012, through which she has educated parents about the dangers of falling furniture, worked with manufacturers to design safer furniture, and successfully advocated for the CPSC to recall dressers from Bexco, IKEA, and other manufacturers. Shane's Foundation emphasizes on the importance of anti-tip hardware, which keeps furniture and TVs mounted to the wall and prevents them from falling over.
On June 28, 2016, Shane's Foundation won a major victory: in one of the biggest furniture recalls in U.S. history, IKEA recalled 29 million dressers due to tip-over hazards. But there's still work to be done. Shortly after the recall, KID and Shane's Foundation worked together to publish a report, Furniture Stability: A review of data and testing, which analyzed data of dresser and chest tip-overs. Of the 19 pieces units tested, only two passed all of the tests, which were based on the current ASTM voluntary standard and KID-designed tests. Creating safer furniture is critically important to children's safety—the CPSC estimates that a child dies ever two weeks as a result of falling furniture, TVs, and appliances.
Learn More
Learn more about Shane's story and Shane's Foundation in this Storycorp interview between Lisa Siefert and KID Executive Director, Nancy Cowles.
Note from KID: The U.S. House passed the STURDY Act in 2021. In May 2022, the Senate Commerce Committee passed the bill, and it now needs to go to the full Senate for a vote. Please take a moment to call your U.S. Senators and ask them to co-sponsor and vote in favor of the STURDY Act, which would help prevent tip-overs. Learn more about the STURDY Act here. Learn more about furniture tip-overs at Parents Against Tip-overs (PAT), and view PAT's tip-over brochure.
---
How You Can Take Action
To take action and help prevent further incidents, injuries, and deaths,
there are a number of things you can do:
Before purchasing furniture, check the recall database cpsc.gov to make sure the product hasn't been recalled by the manufacturer.
Anchor furniture and TVs to the wall so that they're less likely to tip over.
Remove tempting objects, such as remote controls and toys, from high places that children might try to climb and reach.
Check out our action steps for all children's products here.
---
More Information on Furniture
The US Consumer Product Safety Commission (CPSC) reports that in the US, a child is sent to the emergency room every 60 minutes as a result of falling furniture. These furniture tip-overs can cause a variety of injuries–head injuries, contusions, lacerations, and fractures—even death. Children between the ages of 2 and 5 are at the highest risk – their motor abilities allow them to navigate the home by themselves and their intellectual development makes them curious about objects that might be out of reach.