Family Voices — Tyler's Story
Tyler was killed in a defective car seat. He was four months old.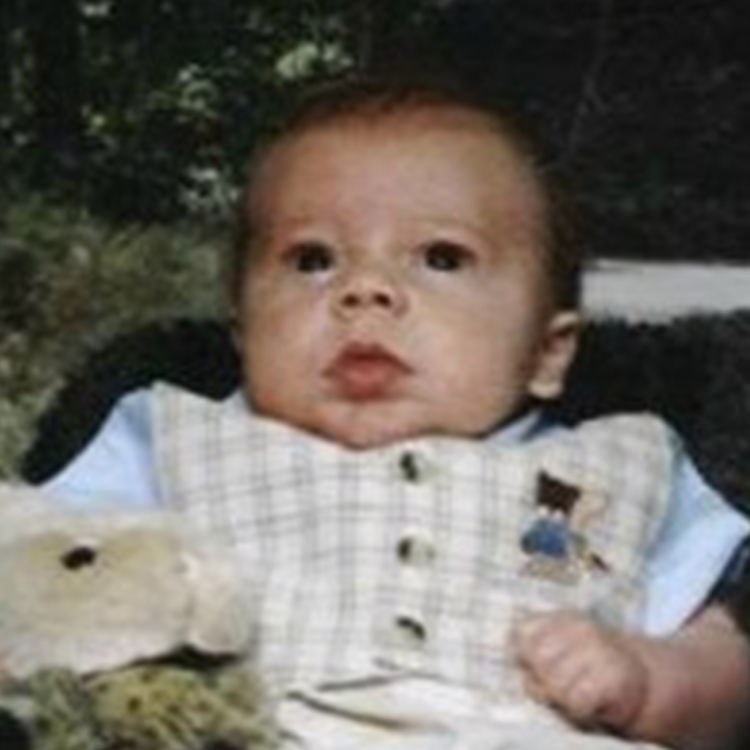 Submitted by his parents, Jessi and Chad
Every time Jessi buckled her 4 month-old son Tyler into his On My Way car seat, she thought she was keeping him safe. She was tragically mistaken.
In July of 2000, Jessi was forced off the road when a truck swerved into her lane. The plastic hook securing the car seat to the seat belt snapped and the car seat, with Tyler firmly strapped in it, flew out of the window of the car. Tyler did not survive the crash.
Tyler's parents sued Evenflo and the company was forced to reveal that the plastic shell of Tyler's model had the same tendency to crack as a previous model they had recalled. Even more disturbing was footage of private tests the company had done on the car seat which showed the plastic hook attached to the seat belt shattering, catapulting the car seat off of the testing belt. Because the tests were conducted at slightly different conditions than federal ones, Evenflo had no legal obligation to disclose their findings. Tyler died because of Evenflo's position that they do not have a moral obligation to act on test failures for impact speeds of 30.8 mph when the federal testing requirement peaks at 30 mph.
The state of Montana disagreed. On July 26th, a jury ordered Evenflo to pay the Tyler's parents $10.4 million in punitive and compensatory damages. The seven-year anniversary of Tyler's death marked a victory in consumers holding manufacturers accountable for the safety of their products, but the price was too high.
"Three times I contacted Evenflo about the seat, once when I first got it to make sure it wasn't recalled," says Jessi, Tyler's mom. "And again twice to order replacement parts. But they chose not to tell me of the potential hazard."
The details of Tyler's death and the car seat testing were taken from the Chicago Tribune series on children's product safety, Hidden Hazards: Kids at Risk from the July 14, 2007 article, When car-seat safety, commerce collide, by Patricia Callahan.
---
How You Can Take Action
To take action and help prevent further incidents, injuries, and deaths,
there are a number of things you can do:
Check car seat recalls at NHTSA or call NHTSA hotline at 800-424-9393.
Don't use secondhand car seats—if a car seat has been involved in an accident, it will not protect a child adequately in the event of another accident. With secondhand car seats, it's impossible to know their history so avoid them altogether.
Share KID's product hazard page on car seats.
Check out our action steps for all children's products here.
---
More Information on Car Seats
According to the National Highway Transportation Safety Administration (NHTSA), 1,314 children 14 years of age and under have died in motor vehicle accidents, while 179,000 were injured. The National SAFE KIDS Campaign claims that over 50 percent of children (ages 14 and under) killed in car accidents were not restrained at the time of impact. According to the CPSC data, there have been nearly one million car seat recalls between 2007 and 2013.