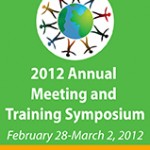 I just spent four days in Florida at the Annual International Consumer Product Health and Safety Organization (ICPHSO) Symposium more than with 600 other stakeholders.  This is the 19th year this group has convened to discuss product safety topics ranging from harmonization of international standards to navigating the reporting process at the CPSC to improving recall effectiveness.  KID co-moderated that last panel with Rachel Weintraub of Consumer Federation of America.  Our panelists, manufacturers (Bugaboo), retailers (Costco), technology companies (WeMakeItSafer), academia (University of Manitoba) and CPSC gave insights into their strategies to make recalls more effective and encouraged the attendees to share their thoughts.  It will be an ongoing process to keep the dialogue going and improve the current abysmal rate of both product registration and recall participation.  We were heartened by the efforts some firms are making to boost that rate.  Do you have suggestions on improving the rate at which recalled products are removed from use?  Let us know in comments below or on our FaceBook page.  
Dean Joseph Holtgreive of Northwestern University's McCormick School of Engineering and Applied Sciences spoke of that school's integration of design safety into student projects that solve real world problems.  He highlighted projects done for the Rehabililation Insistute of Chicago and mentioned the work teams had done with KID's TEST program to design safer children's products.
CPSC Chairman Tenenbaum addressed the luncheon attendees on Thursday, detailing progress CPSC had made on the strong new crib standard, stopping dangerous products at the ports and the Saferproducts.gov database – nearing its one year anniversary – among other things.  She also outlined priorities going forward including the remaining infant and toddler durable product standards, TV and furniture stability, window blind safety and again – recall effectiveness. 
Check out more about the symposium here and consider joining us next February when the 2013 event will meet in the DC area.