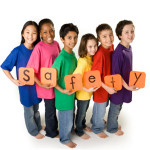 On this week last year, we posted a blog concerning the major Nap Nanny recall. Because the majority of recalled products remain in homes, childcare facilities, and are available online, we wanted to re- post this important reminder as to why the Nap Nanny (and products like it) are recalled and remind parents and caregivers to check their products for recalls at CPSC.gov from home or KidsInDanger.org on the go. 
On May 27, the US Consumer Product Safety Commission (CPSC) reported that a sixth child had died in a recalled Nap Nanny. This product was initially recalled in 2010 after 22 reports of injury and 1 infant death. Since this initial safety recall, 5 more children have died in this product and at least 92 reports of injury have been received.
As a nonprofit organization dedicated to improving child product safety, education and awareness, it is our duty to share when children have been injured or killed in a children's product. We do this to alert other families to the danger of the product, especially when it has already been recalled.
We recently shared the news of this sixth death via KID's Facebook page and the response we received was overwhelming. While many took the opportunity to learn and share the safety warning with others, some people questioned the validity of the safety hazards posed by the Nap Nanny. We would like to address some of the most common questions we received here. It is our intention that this information serves to empower parents and caregivers to make informed choices regarding the safety of their children rather than spark a renewed debate.
Q: The Nap Nanny shouldn't have been recalled. My kids slept great in it! Plus, there were safety warnings right on the product!
A: The Nap Nanny was recalled because of the safety hazards reported by parents and caregivers after using the product themselves. The Nap Nanny in particular is dangerous not because it was in a crib with bumper pads but because the product does not contain the baby safely.  In addition, the product is a suffocation hazard in and of itself; whether or not it is placed in a crib is irrelevant.
The warnings labels some of you see on your own Nap Nanny are a new addition; included only after reports of infant deaths and injuries. Lastly, the Nap Nanny was initially displayed as being used within a crib, so it is not unreasonable to think parents would use a product in the way it was displayed in the store or online.  While the manufacturer warns against leaving a baby unattended in the product, it also prominently displayed testimonials about how much sleep the product allowed parents to get – clearly indicating a lack of supervision.  Just the name – nap indicating sleep and nanny indicating a replacement caregiver when parents are unavailable – further confuse the issue.
Any product meant for a baby to sleep in – for any length of time, must be tested for safe sleep.  Nap Nanny was put on the market without adequate testing.  Products should be safe before they are sold, not redesigned after babies find the flaws.
Q: My baby has a hard time sleeping; I'll try anything that works to get them to sleep!
A: We understand the frustration of getting young children to sleep. However, the answer is not to use a product that has not been adequately tested for safety. Only products tested to be safe for sleep should be used. This includes cribs, play yards, and bassinets (for very young babies). Each of these products has a new, strong federal safety standard (click on the product and it will display that federal standard for you) that each must meet before it can be sold in stores. Lastly, nothing should be in the crib except a tight fitted sheet on a mattress that fits snugly in the crib. For more information on safe sleep, please refer to KID's Safe Sleep flyer.  All safe sleep information shared through KID echoes the safe sleep message of the American Academy of Pediatrics statement of safe sleep.
Q: I have a Nap Nanny , can I get my money back?
A: We urge parents and caregivers with this product to return it immediately for a full refund. Visit NapNanny.com for instructions on how to return the product to the retailer it was purchased from. However, if you bought it directly from the manufacturer, there is no refund available although you might try the retailers listed.  It should be destroyed prior to disposal.
Often when products are recalled, a "fix" is available through the manufacturer to make the product safe for use, such as a replacement part, but in the case of the Nap Nanny, no fix will make this product safe for use.
Sadly, the Nap Nanny is just one of many children's products that are available for parents and caregivers to buy despite not being tested adequately for safety. KID works hard to change this story so that there is a day when all products are tested adequately for safety before they are available for purchase. If you are interested in keeping up with children's product safety, recalls, and other safety news, considering joining our email alert list which will be delivered to your inbox at the beginning of each month.