Chloe and Miriam have spent the past year interning with KID. Here are their reflections:
Chloe's Take: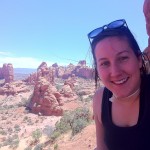 This year at KID has been a wonderful opportunity for growth. My eyes are opened to a whole field I never realized existed before and now will never forget. I am inspired by the hard work and dedication of the people I have learned from at this organization, who work every day towards making the world a safer place for children. They really believe in and care about their mission, and I am inspired to go forward in my education and find that same passion myself. I also gained valuable professional skills to take with me as I move forward in my career, like experience planning social media and writing blogs. I know that I will carry this knowledge gained during my time at KID into many areas of my life, and I encourage anyone who is interested to get involved!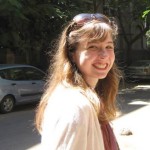 Miriam's Take:
When I started applying for work-study jobs, I expected I would find one shelving books in the library, entering data into Excel documents, or filing papers. And okay, my time at KID has involved the occasional spreadsheet. But I've also been able to contribute meaningfully to the functioning of a nonprofit organization with an important mission. As a social work student, I know that the work I'll do with clients is only effective if it is supported by larger policies and structures. KID's efforts to strengthen child product safety regulations help protect the families I will work with over the course of my career. At KID, I've had the opportunities to contribute to the planning of a major fundraising event, to share information with families at a community health fair, and to write blog posts and social media updates that have provided caregivers with invaluable information for keeping children safe.  I am honored to have had the opportunity to learn from Nancy Cowles, Laura Nikolovska, Karen Dillon and the other interns and volunteers. I couldn't have picked a better job to complement my first year as a social work student at the University of Chicago's Social Service Administration. Thanks, KID, for the lessons you've taught me. and the opportunities you've provided me!