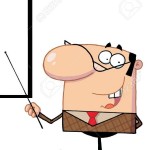 So you attended KID's safety workshop Creating Safe environments for Children? Great! We hope that you learned a lot and were able to bring new awareness and resources back to your home or facility. If you weren't able to attend a workshop yet that's OK, you can still get a lot of useful safety information from KID by following us online or signing up for our email alert.
That being said, sometimes the information can be overwhelming and caregivers can be unsure of where to begin. Below are some simple steps you can take to bring what you learned from KID into your own world.
Step 1: Do an inventory of the products you have
Keep track of your products by using our inventory sheet (in English and Spanish) Providers- since you have so many more products, use the Childcare Inventory sheet to better keep track of the products you have. With these forms filled out, it is much easier to see if your product has been affected by a recall
Step 2: Register your products
Now that you know what you have, it's time to register the products. Many caregivers claim to not register their products for a variety of reasons. However, there are huge advantages to registering your products. Most importantly, it is the only way a manufacturer will contact you in the event of a recall. You can register through the cards you received in the packaging of your durable product, but if that's long gone, register your products online.
Step 3: Stay connected to KID online
If you didn't already, sign up for KID's monthly email alert. Once a month we will send you the latest recalls and important safety news. Signed up in the past but don't get the emails each month? Update your profile to make sure we have your correct contact information. Also, consider checking your Spam email folder as emails can sometimes end up there.
We hope the information KID provides is valuable to you, and we hope to continue to be a safety resource in the future. If you attended a workshop and want to share the impact our workshop had on you, please take our 2-3 minute survey. Know someone who could benefit from this safety training? Tell them about our upcoming workshop in Chicago on October 8. Register online for the workshop or email us to get registered.