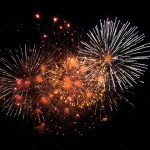 Throughout the year, KID highlights major events, successes, and product safety updates in our blog. Looking back at posts from 2016 shows how far we've come this year. KID's Executive Director, Nancy Cowles, visited the Dr. Oz show to discuss the danger of crib bumper pads. We hosted our most successful Best Friends Award Night to date, honoring longtime KID supporter Lisa Turano. We reported on the latest safety information, including updated AAP safe sleep guidelines, and hazards such as button batteries and liquid nicotine. In August, we published a groundbreaking report on Furniture Stability alongside Shane's Foundation that continues to influence the CPSC. We also reflected on how the 2016 Election might impact children's product safety.
In today's post, we want to look ahead to 2017 and discuss some of our goals for the next year:
Help parents create safe sleep environments for their babies. #SafeSleep #SayNoToBumpers At KID, we know that #BareIsBest. Excess bedding, including blankets, stuffed animals, and crib bumper pads, all increase the risk of suffocation and strangulation in infant sleep spaces. Since the CPSC failed to ban crib bumper pads outright, KID and other consumer groups have instead appealed to retailers to stop selling these dangerous and unnecessary products. Recent research has also pointed to the role that advertising might play in safe sleep. Analysis of nearly 2,000 magazine advertisements from the past two decades revealed that 35% of crib ads failed to adhere to safe sleep guidelines. Even more unsettling — none of the advertisements featuring non-white infants adhered to safe sleep guidelines. We will continue fighting with renewed energy for #SafeSleep in 2017.
Advocate for strong new standards for furniture stability and infant sleep products, and enforcement of current standards for cribs and more. In 2017 we will continue to draw on evidence from our Furniture Report to push industry and CPSC to set stronger, mandatory standards for furniture stability. While KID's hard work has contributed to strong standards for cribs, play yards, and bassinets; other sleep products continue to enter the market without being covered by safety standards. These can pose a hazard to infants and young children. We are working towards a future in which no infant is harmed by those products that are supposed to protect them while they sleep.
Deliver our life-saving message effectively in Chicago and nationwide. Since our founding, KID has reached thousands of parents and caregivers through our signature program, Safe from the Start. In 2017, we will focus on improving the quality and accessibility of our programs, including Safe from the Start, to ensure that we are providing support to the families and children that need us most.
Of course, we could not accomplish these goals without your generous and continuing support. We'd also love your input! What issues you would like to see KID tackle in 2017? What do you believe are the most important product safety issues facing the children in your life? As always, you can share your thoughts with us on Facebook and Twitter. If there is any way that KID can help you reach your own safety goals for 2017, please don't hesitate to reach out.