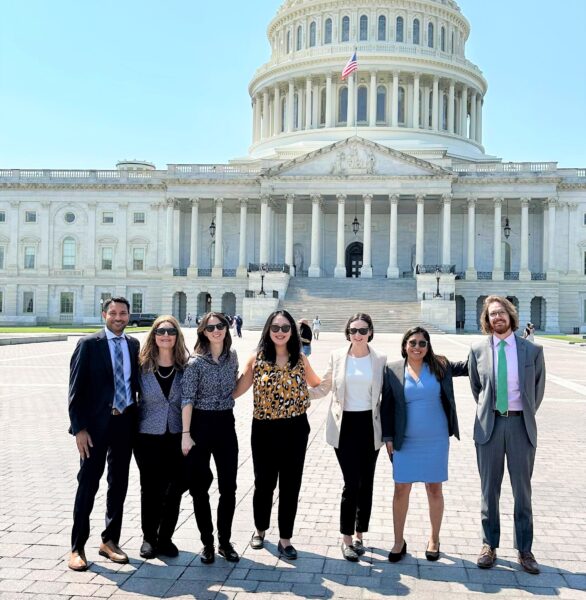 Last week, KID Deputy Director Dev Gowda went to Washington, DC, to advocate on behalf of children for product safety. Dev was joined by coalition partners American Academy of Pediatrics, Consumer Federation of America, Consumer Reports, Public Citizen, and U.S. PIRG.
The groups met with Congressional staff to discuss how to increase recall effectiveness. Currently only about 6-10% of recalled products are accounted for; leaving millions of recalled products in homes and childcare facilities. The advocates also talked with policymakers about the dangers of certain products that are not safe for sleep, and how a better-funded CPSC could adequately combat hazardous products coming into the country and how the agency could better protect our youngest consumers.
Dev said, "It's great to go to D.C. to meet face-to-face with Hill staff and our fellow advocates to continue our efforts to improve the safety of children's products."
Follow KID on social media @kidsindanger to learn more about the work KID does.