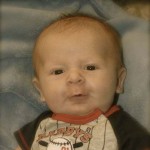 HB 3052 (McAsey) is a bill that would ban the sale of crib bumper pad sales in the state of Illinois. Currently, bumper pads are illegal to sell in the city of Chicago and the state of Maryland (effective June 2013). They are also prohibited to use in child care facilities in most states. Bumper pads pose suffocation, strangulation, choking and fall hazards and have been deemed "risky and unnecessary" by the American Academy of Pediatrics.
KID is working hard with groups including: Sudden Infant Death Services of Illinois, Inc., IL Public Interest Research Group, Safe Kids Chicago, Safe Kids Illinois, American Academy of Pediatrics- Illinois Chapter, Illinois March of Dimes, Pathways Awareness, Illinois Maternal Child Health Coalition, Injury Prevention and Research Center at Ann & Robert H. Lurie Children's Hospital of Chicago and Illinois Public Health Association to see HB 3052 become a law so that no more children, like Preston and Aiden, will be killed by bumper pads.
On March 14, 2013 HB 3052 passed through the House Consumer Protection Committee. The full Illinois House of Representatives will vote when they return to Springfield in the beginning of April. If you are in Illinois contact your state representative (click here to find your state representative) and urge them to vote YES for HB 3052. Feel free to use our sample script below and add your own thoughts as well. Not in Illinois or Maryland? Consider calling your state representative or senator and ask them to sponsor a similar bill in your state. Contact KID for more information on how to do this.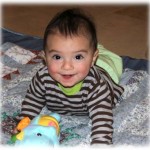 Sample Script to State Representative
My name is __________________ and I am a constituent. I am urging you to vote YES for HB 3052 (McAsey) which would ban the sale of bumper pads in Illinois. Bumper pads pose multiple hazards and have been deemed "risky and unnecessary" by the American Academy of Pediatrics. If you do not act on this, more children like Aiden and Preston will die unnecessarily by crib bumper pads. Thank you for your time and consideration.
Note: The original link to find your state Representative directed you to a site to find your federal Representative. The link was corrected Wednesday March 27. We are sorry for the miscommunication.