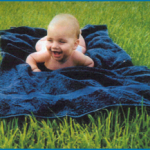 KID's second annual Project Safe Child Fundraiser & Walkathon will take place this Sunday, October 20, 2013 at Cedar Creek Park in Wantagh, New York. The event is organized by Michele and Susan in honor of their sons, Tyler and Bobby, who both tragically lost their lives in cribs with drop sides. The event will raise money to support our mission to protect children by improving children's product safety.
The first Project Safe Child Walkathon was held in 2011 to raise awareness about the then new federal standards for child product safety, which established the world's toughest safety standards on cribs. With the new standards, the dangerous cribs which killed Tyler, Bobby, and too many other children were banned.
This year's event will continue the work of educating the public about unsafe cribs and other products as well as raising funds to support the work of KID.
Registration for this event is free, and all are welcome to participate. Walk participants who raise the minimum pledge goal of $100 receive 10 free raffle tickets for a chance to win great gift baskets, local gift certificates – including Barnes and Noble gift cards, vouchers to hair salons, and a gift certificate for pet accessories – and the grand prize raffle item, a diamond bracelet from London Jewelers.
If you cannot make it to the event, you can still support Team Tyler or Team Bobby or start your own team to participate and raise funds. Here is the flyer for the event and pledge form to get you started! If you are on Facebook, you can find more information and updates here.