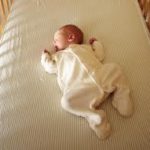 October is Safe Sleep Month – a time of year when parents, caregivers and safety advocates come together to focus on one of the key safety issues affecting infants. We've found that a common source of confusion for parents and caregivers is the different types of sleep environments available, from cribs to bassinets, and whether or not they are safe. When KID was founded in 1998, there were no mandatory federal safety standards for children's products or infant sleep products. KID worked to change that, and in 2008 the Consumer Product Safety Improvement Act (CPSIA) became law, a portion of which was named for Danny, the son of KID's founders. We've outlined the different types of safe (and unsafe) sleep environments below, including information on safety standards, common hazards, and more.
Full size cribs: Full-size cribs might be the infant sleep space that you're most familiar with. KID worked very hard alongside other safety advocates to establish the strongest crib standards in the world, which went into effect on June 28, 2011. When selecting a crib, check that it was manufactured on or after June 28, 2011 to ensure that it meets current standards. Click here for more.
Non-full size cribs: Non-full size cribs are any cribs that are bigger or smaller than standard or full-size cribs, or that are odd-shaped (ex: hexagonal). Non-full size cribs must also meet the crib standards that went into effect on June 28, 2011. For more information, click here.
Portable cribs: Portable cribs are an option for parents looking for slightly smaller sleep spaces, or ones that can be easily transported. Portable cribs are considered non-full size cribs, and therefore must meet crib standards that went into effect on June 28, 2011. Click here for more.
Play yards: Play yards are similar to portable cribs in that that can save space and are easier to transport than full-size cribs. However, play yards are different in that they have mesh sides. When selecting a play yard, choose one that was manufactured on or after February 28, 2013 to meet current standards. For more information, click here or here.
Bassinets/Cradles: Bassinets or cradles are smaller sleep environments used for the youngest infants. Babies will need to transition to a larger sleep environment, such as a crib, between 3 and 6 months, or as soon as they start to roll over on their own. When selecting a bassinet, choose one that was manufactured on or after April 14, 2014, which will meet current standards. For more information, click here or here.
Whichever sleep environment you choose, use CPSC.gov to check any sleep product for recalls. SaferProducts.gov is another resource parents and caregivers can use to access safety reports submitted by fellow consumers for products even before they are recalled. You should also register any durable sleep products with the manufacturer – this is the only way a manufacturer is required to inform you in the event of a recall. Click here for a list of product registration pages by manufacturer.
Unfortunately, while many sleep environments are tested for safety, there are other sleep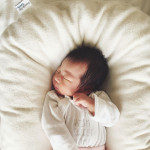 environments and sleep products on the market that do not meet any safety standard or follow current safety guidelines. For example, the DockATot (which we've covered on our blog here and here) or similar infant "loungers" or "nests," are not safe sleep environments, whether they are used in a crib or on their own. Beware also of infant sleep products that promote bed-sharing, these products do not meet any safety standards, we do not know if they reduce the risks of bed-sharing.
The American Academy of Pediatrics (AAP) provides additional safe sleep guidelines on the issues of breastfeeding, room-sharing, and more. If you have questions about a particular infant sleep product, you can follow along with our Safe Sleep Checklist to quickly assess the safety of any product.
Sign up for KID's monthly email alerts, and follow us on Facebook and Twitter to stay up to date on safe sleep and other product safety news.